C02 Guns
The CO2 Gun is a hand-held device which fires plumes of white gas 6-8mtrs (depending on humidity). Ideal for stage, live performances, DJ's, dancers and many other uses.

C02 Jets
The CO2 jets shoot an impressive plume of CO2 6- 8mtrs into the air.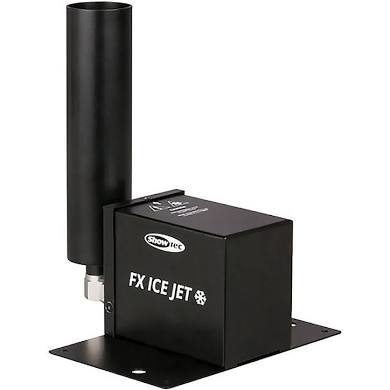 Jet Smoke
The SmokeJet is a DMX compatible and also comes with a remote control smoke machine with built-in power LED's which outputs coloured smoke plumes.
The unit can be positioned on the ground blowing smoke upwards or truss mounted to blow smoke downwards and sideways. The smoke is quick dispersal so does not fill the room with smoke and is a lot safer to use than CO2.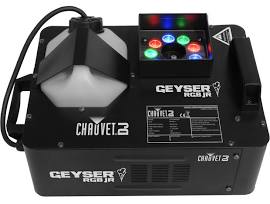 These products are perfect for any venue whether it's a sports hall or a nightclub. This will make your event or party stand out from the rest.
CO2 JET
CO2 jets produce instantaneous jets of white vapour to 8m. Unlike smoke, the moment the jets stop, there is no lasting effect - the vapour vanishes and the stage is clear again. A high impact, repeatable effect making it great value for award ceremonies and concerts where it can be used on numerous occasions throughout the show. Multiple jets can be simultaneously fired for a curtain effect or independently chased between units. Truss mounting allow jets to be fired downwards, sideways or even onto your audience.
CO2 GUNS
CO2 Guns are a hand held effect primarily used in night clubs by performers and dancers to add a powerful visual dimension to the show. Pulling the trigger fires an intense jet of white CO2 vapour up to 8 metres into the crowd creating the excitement and atmosphere of an Ibiza superclub.
JET SMOKE
P7 is a dynamic pyrotechnic-like effect that creates thrilling bursts of fog lit with seven 9-watt penta-colour (RGBA+UV) LEDs for endless colour capabilities. Two LED zones can create two-tone bursts of fog without the use of any toxic chemicals, fire or heavy CO2 canisters. Control the unit from the built-in DMX or the included Geyser wireless remote and assign different colours to each of the remote's buttons. The onboard digital display allows for easy configuration even in fast-paced or dark environments.
Please note these do not operate in master slave mode, so if you are hoping to simultaneously fire two units you will need to do this via DMX.
Hire Peterborough, Cambridgeshire, Grantham, Boston, Kings Lynn, East Anglia .
© Copyright M&N Entertainments