Christmas Party's
Thinking of adding that extra sparkle to your Christmas party? M&N Entertainments can look after all your Christmas party disco and karaoke needs. With our extensive knowledge and experience we will ensure your disco set up matches your theme in size, sound and colour/lights. We can even offer that extra wow factor with bubbles or snow! (subject to venue approval)
We are more than happy to help with announcements, raffles or any party games to get everyone in the festive spirit, and of course when it comes to music our DJ's will tailor the tunes to your requirements.

Why not add on our Photo Booth to your party with high class pictures so all your guests can remember this forever.
Our traditional photo booth adds a great deal of fun for every guest. Our touchscreens combined with our on-duty technician not only provides a simplified form of entertainment but a very friendly one. Due to using the highest quality cameras, printers and photo paper, these prints will look professional. Therefore, guests will be excited to be taking home these unique party favors worth saving. A fantastic reminder of how much they enjoyed celebrating your special night!
M&N Entertainments will also make sure that the traditional photo booth fits into your decor. By adding fabric and lights it will certainly be one of the highlights in the venue.
Dance floors
white starlit dance floor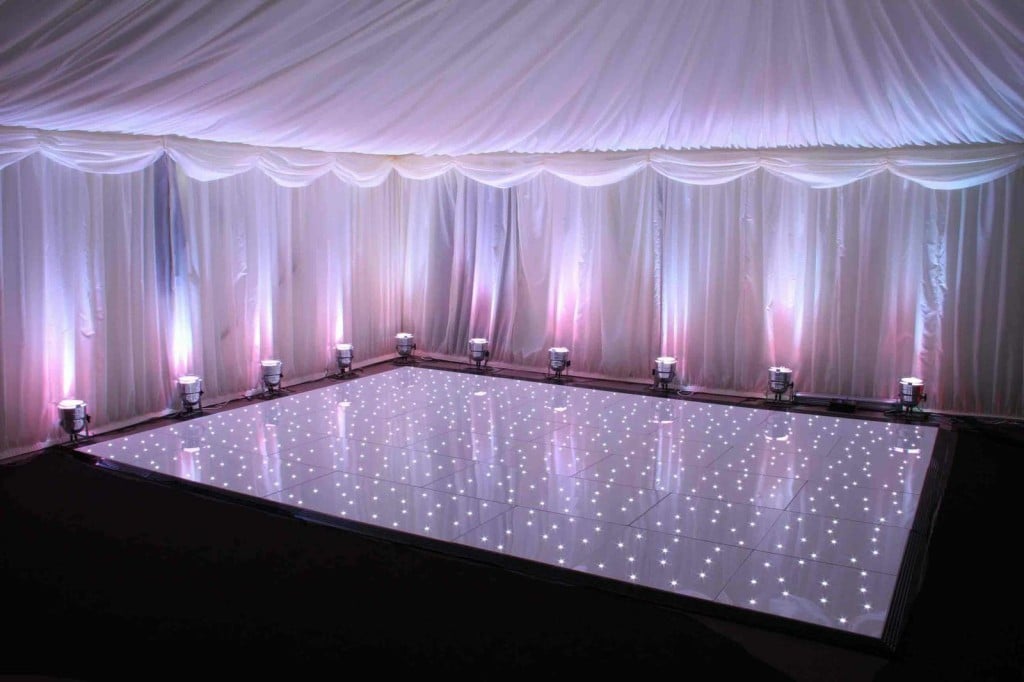 Our white Starlit Dance Floor is a great product for any venue to give it a wow factor. This comes in sizes from 12 x 12 all the way up t0 18 x 18ft in size.
Black & white dance floor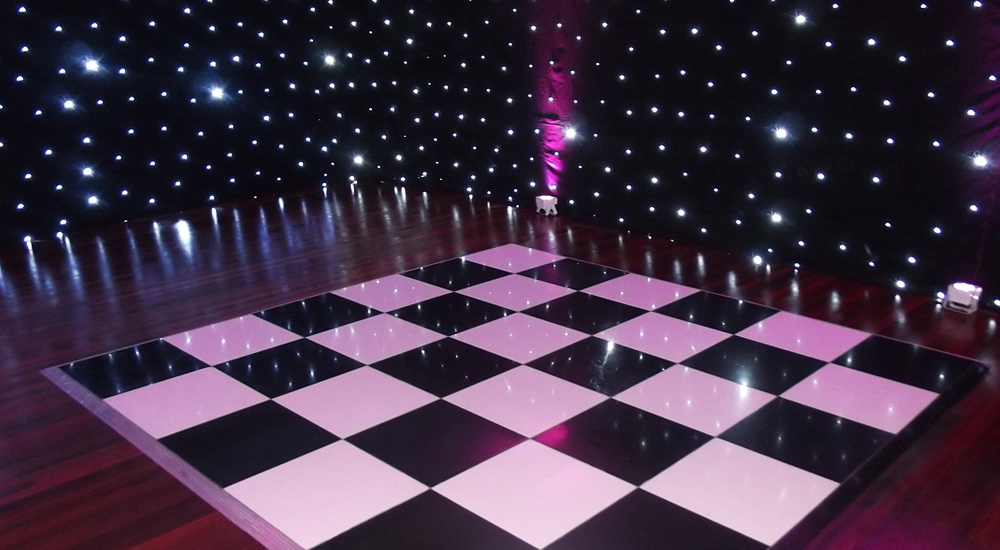 A black and white chequered dance floor can add pizzazz and style to any event.
If you would like an extra special DJ at your christmas party, please ask us about our Father Christmas visit.