LED BACKDROP
If you are having a Wedding, Birthday or Special Occasion and you really want your top table to stand out from the rest of the room, or you have an unsightly wall at a Venue that you would like to cover up, nothing quite does it better than an Led Backdrop Curtain. They create a magical backdrop and only take minutes to set up. Our Backdrops come in various sizes with the choice of colours.
Our Led Backdrops are freestanding pipe and base system . This means it's exceptionally quick to set up and there are no trip hazards. Even though it's a quick set up, the overall end effect is really impressive and can help either increase a venue's beauty or hide something you don't want to see in the building.
WHITE STARLIGHT BACKDROP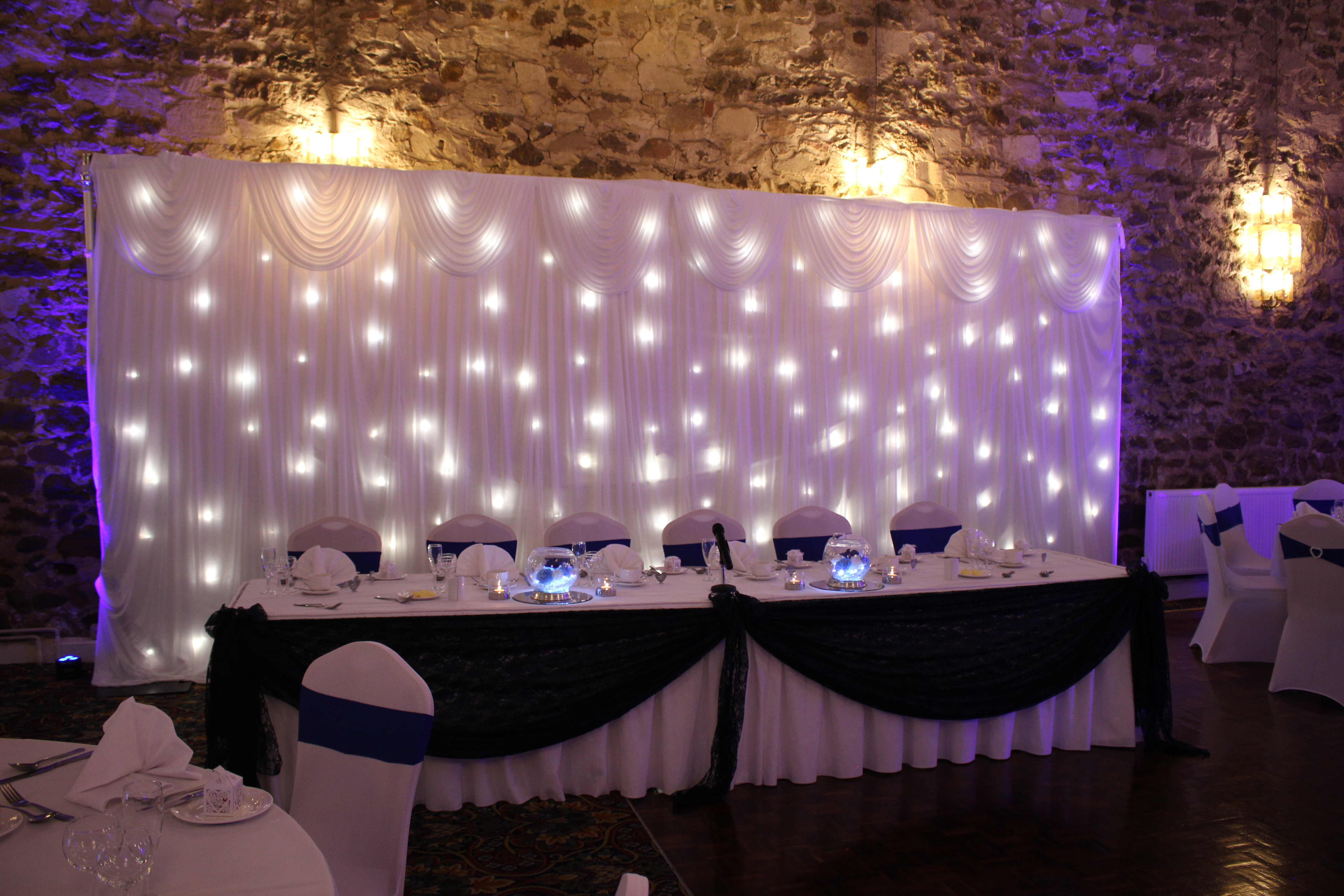 Our White Starlight Wedding Backdrop is extremely popular for wedding receptions placed behind the top table or for the ceremony. The Backdrop creates the perfect lighting for your photos and gives a magical
fairy-tale finish to the room decor!
Our White starlight wedding backdrops can be adjusted up to 3 meters high and between 3 meters and 6 meters wide and comes complete with detachable top swag.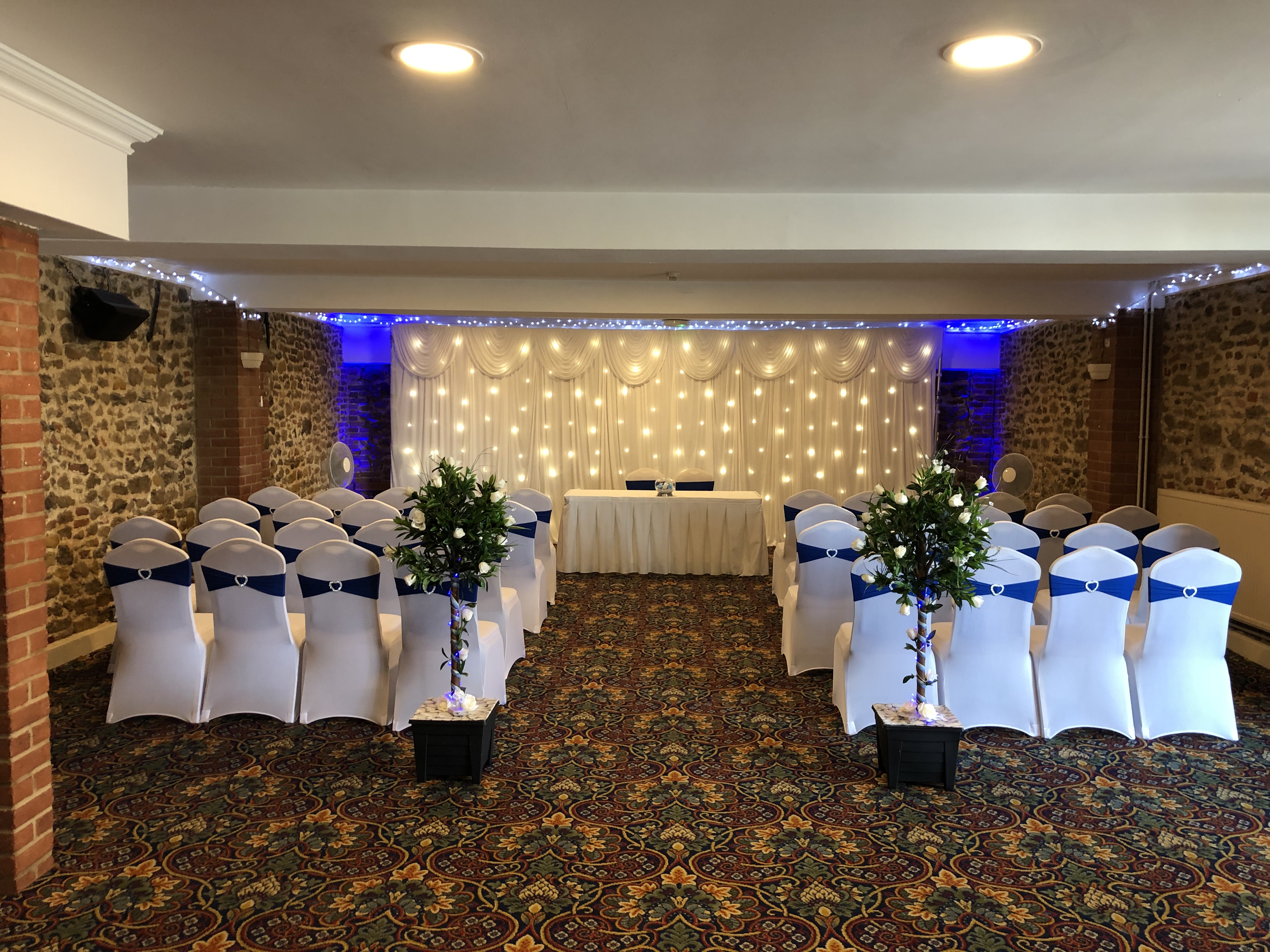 BLACK STAR CLOTH BACKDROP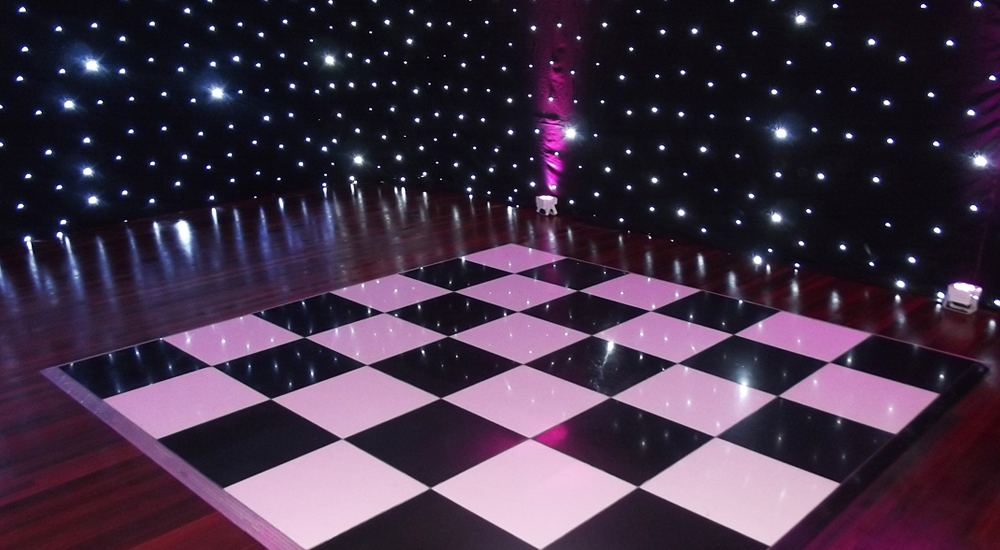 Our Black Starlight Backdrop also known as Star cloth is very similar to our white backdrop and great for alternative weddings or corporate events!
Our black starlight backdrop can be adjusted up to 3 meters high and between 3 meters and 6 meters wide. We can add several cloths together to go around the room.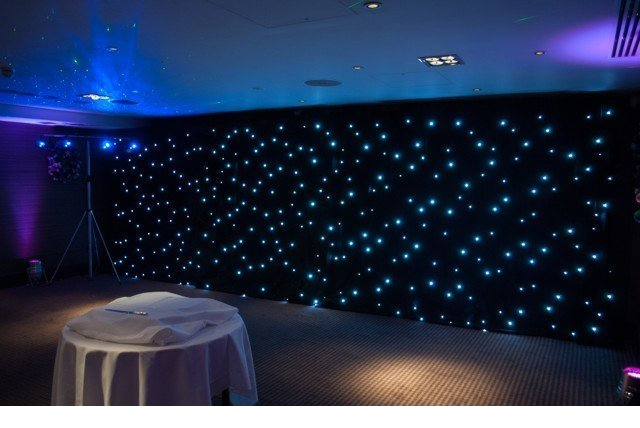 Hire Peterborough, Cambridgeshire, Grantham, Boston, Kings Lynn, East Anglia.