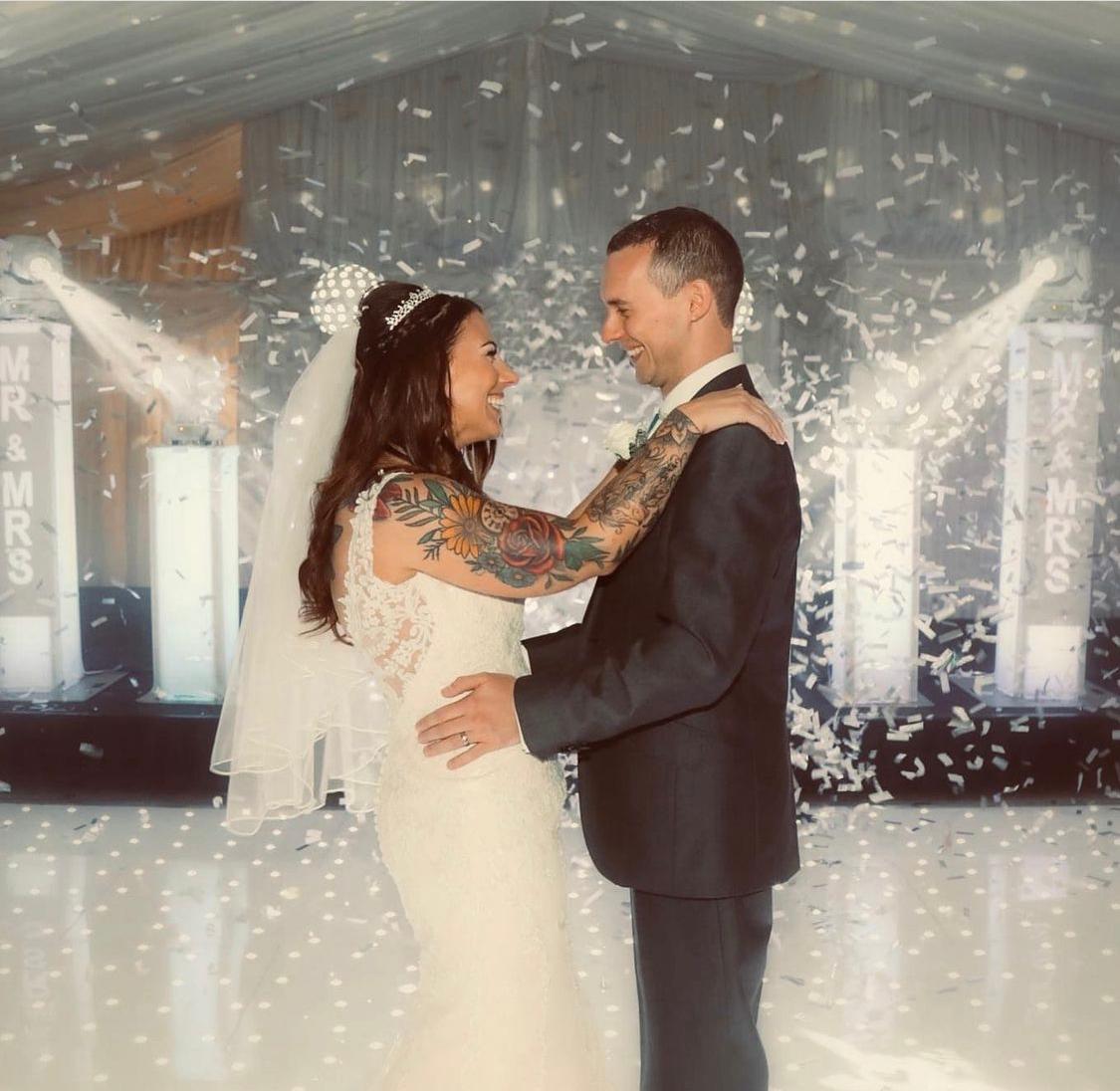 Confetti Cannons
Imagine your first dance, you are on the dance floor, your friends and family surround you sharing this romantic moment. At just the right moment BANG!!! confetti is raining down on you. The result an amazing first dance picture, perhaps a surprise for your guests or your significant other.
Confetti Cannons are a great way to personalise your event or celebration. We supply everything you need including a trained operator who will set up the cannons and set them off at just the right moment. If you have an event or wedding photographer we will liaise with them to capture the moment perfectly.
CONFETTI CANNON
You have the perfect confetti shot set up for the first dance, but the fun doesn't have to stop there. For a little more you can buy more cartridges or more loose confetti and repeat the effect for the cake cutting, bride and groom's arrival or for the final, floor-filling, end of night party anthem.
Hiring our Confetti Cannon comes complete with all the necessary certificates and does not require any pyrotechnics or fire safety tests. However, we always recommend that you please check with your venue first before booking. Confetti Cannons are available to hire in Peterborough, Cambridge, Grantham, Kings Lynn, East Anglia. To hire our LED Love Letters call 07508056945 or contact us - bookings@peterboroughdiscos.com