INDOOR SPARKS
If you are looking for a special effect for your event, then why not try these extremely impressive indoor spark machines. Spark Machines have many benefits, making them perfect for all types of events. They are compact machines that create a firework fountain effect that is safe for indoor use.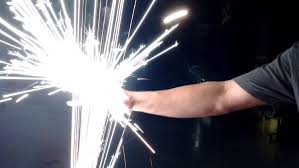 The sparks are non heat based and create no smoke. These are totally safe to use indoors. You can even put your hands through the sparks. This would give the wow factor to any event from first dance to the cutting of the cake and let's not forget your entrance walk into the venue.
You've seen the traditional grand entrance time and time again. But you ask yourself, can it really be called "grand" anymore if it's been done time and time again ? You want your entrance to stand out, to excite your guests, to be picture perfect…to be GRAND! You need not worry, as M&N Entertainments has the perfect thing to make this moment stand out. What you need are our Sparkling indoor fireworks! Sparkling indoor fireworks are an exciting way to enhance grand entrances, first dances, and more.
High tech and safe chemical reactions create the Sparkling effects. Unlike traditional gunpowder with pyrotechnics, which has a much shorter blast of 10 seconds, Sparkling indoor fireworks can last for minutes at a time. The duration, height and timings of the blasts can also be varied to create the special effects you require, and even timed to different sequences according to your event requirements. Even more, these fireworks are so safe that you can run your hand through them!.
Hire Peterborough, Cambridgeshire, Grantham, Boston, Kings Lynn, East Anglia.