uplighter hire for weddingS
& events
PERFECT FOR WEDDING LIGHTING
Uplighting can make any venue look amazing. Also known as mood lighting, it is very popular for weddings as it can change the colour of the whole room with ease to match your chosen wedding colours. Whether you want a single colour or a combination of complimentary colours, our uplighters can create exactly the look you need.
Uplighting is so effective because, unlike a DJ setup where the lighting is mainly concentrated on the dancefloor, uplighters are usually placed around the whole room to create an ambience throughout the venue. Take a look at our images below for inspiration.
Freedom Sticks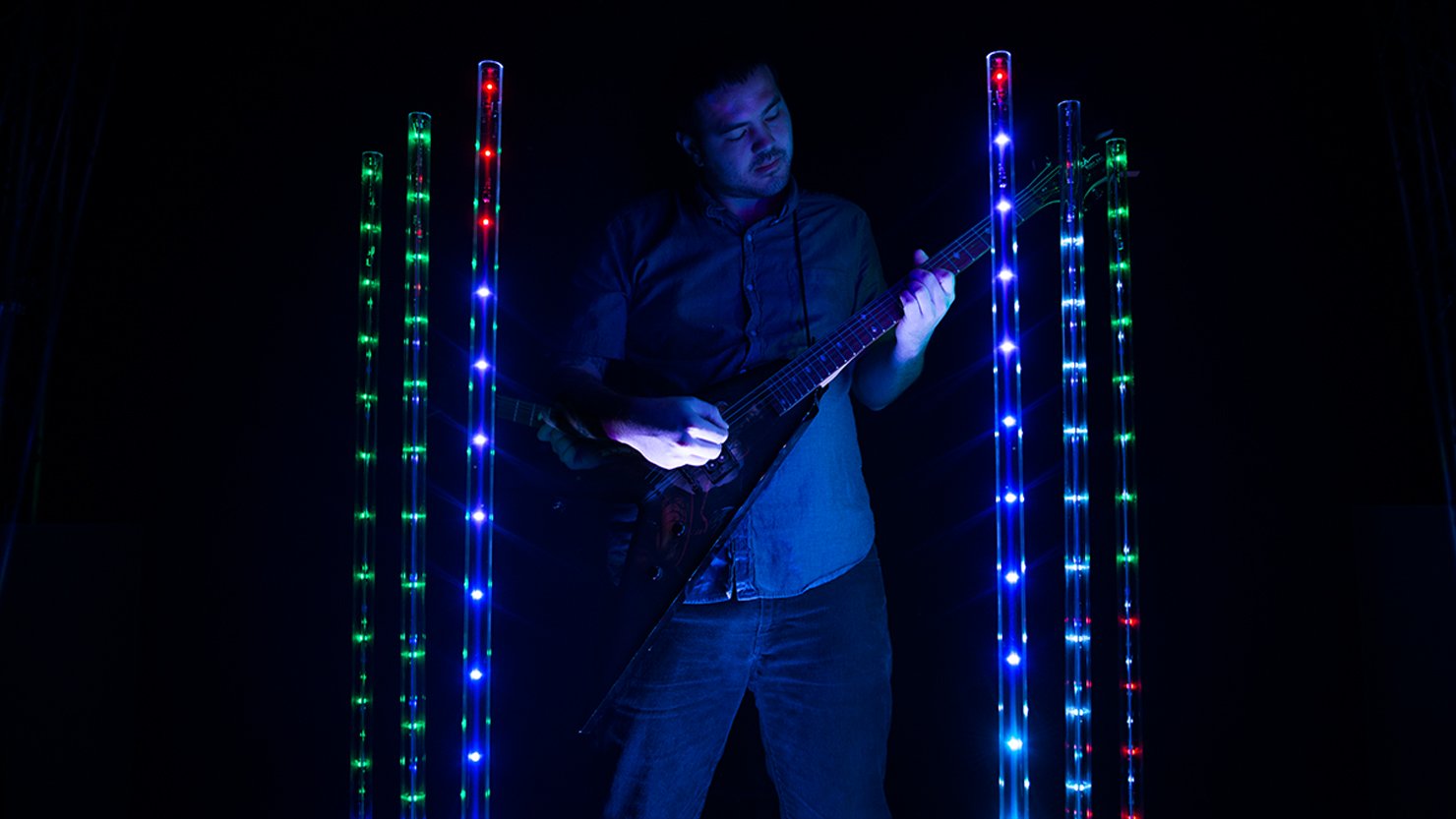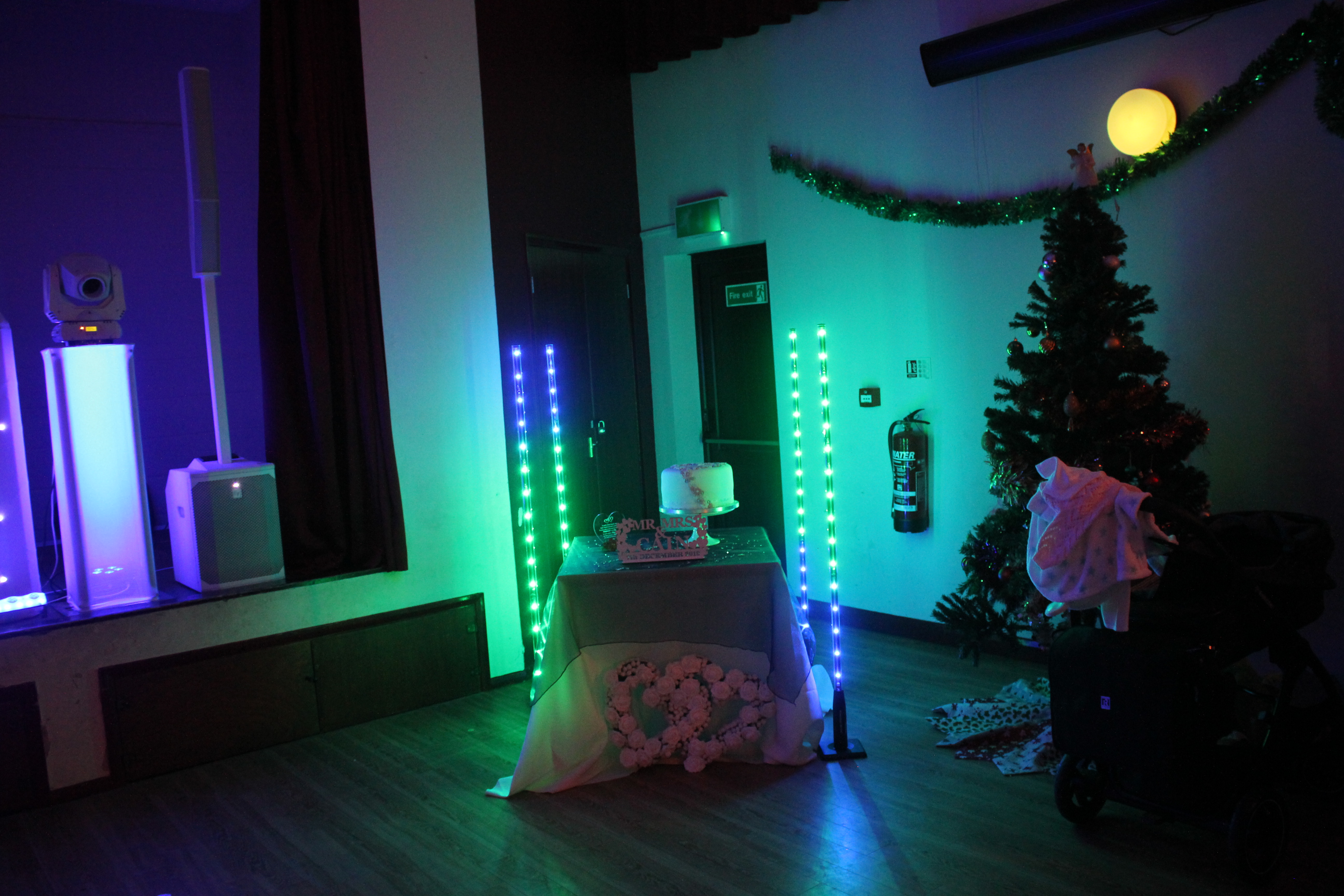 Freedom Stick is a unique and versatile free-standing RGB LED that can be pixel-mapped for ultimate programming creativity. This battery powered fixture has a built-in D-Fi receiver that allows it to be placed anywhere. The sticks also work excellently as truss warmers. A detachable metal base allows you to mount them on trusses. User-customizable automated programs create complex looks in seconds. Additional control options include auto and sound programs via DMX, wireless master/slave or the remote.
THE BENEFITS OF LED LIGHTING HIRE:
This type of lighting is extremely flexible, and this means that it can be set in one specific colour, while remaining static, or it can be altered to fade to a variety of colours at different speed settings. The fact that these lights consume very little power (usually around 30w), means that it will cost you less to light up your venue using LED Uplighting than it would using conventional light and you don't get the heat problem found with other lighting effects. When it comes to this type of lighting, you can use it in every aspect of your venue, from the dance floor to the banquet room. The versatility of this lighting makes it perfect for any event, at any time of the year, and the dramatic alterations it produces in terms of appearance will absolutely astound you.
WIRED OR WIRELESS?
We have both wired and wireless uplighters available and will be happy to recommend which are best suited to your event.
Where power supplies are plentiful, wired units are quick to install and simple to operate. However if fewer sockets are available or positioned less conveniently then wireless units may be better to avoid long runs of cable around the edges of the venue.
Hire Peterborough, Cambridgeshire, Grantham, Boston, Kings Lynn, East Anglia.
© Copyright M&N Entertainments